Work HEART Training is a one-woman-business initiated by myself, Dr. Anika Fiebich, and located in Braunschweig / Brunswick since December 2022. As a start-up, Work HEART Training began its business in March 2020 Bremen, Germany.  Originally, it has been called anima salva Coaching with a focus on business trainings in the realm of health promotion. But as there are so many interesting topics to coach, I've broadened its scope and renamed my business Work HEART Coaching and finally Work HEART Training in 2021. Since April 2022 Work HEART Training is a registered trademark in Germany.  Work HEART Training is self-funded by my personal savings and the cancellation of two building loan contracts of mine (LBS Münster). There is no hidden funder behind my back. 
My mission is to impart knowledge and softskills to employees and leaders that got widely neglected but play a crucial role in everyday business, including communicating and dealing with different personality types of employees or customers, leading with emotional intelligence or working with time sovereignty. I'll train you in small groups from 2 up to 12 participants but do my best to enable you to develop individual strategies by means of different tests and excersises in framework of the Work HEART Training programs. 
Work HEART Training draws upon an innovative business concept developed by Dr. Anika Fiebich, which captures as an acronym the main characteristics for training you to "work HEART", i.e.
H ealthy
E ffective
A llcompassing
R ight
T imeless
The HEART formula (or Work HEART Training concept) is applied as a guiding principle to multipe themes for managing oneself (e.g., stress management, time sovereignty) and employees from a leadership position (e.g., health-seeking leadership, leadership with emotional intelligence, empathetic business communication, motivation). Most of the trainings are structured in a progressive manner, guiding the trainee step for step to the HEART goal of the training in question. Any training has its own methods and exercises.

Dr. Anika Fiebich (Business Coach)
Anika Fiebich, born on Sept 10 1981 in Hilden, Germany
I have studied Philosophy, German literature, linguistics and cultural sciences at the University of Bremen, Germany, including a few-month research stay at the Department of Linguistics at the University of Edinburgh, UK. From 2008 until 2014 I have been a research and teaching assistant as a Ph.D. student and later on postdoc for Prof. Albert Newen, chair in Philosophy of Mind at the Ruhr-University of Bochum, Germany. I've defended my  Ph.D. thesis on a pluralist account of social cognition in January 2013 with summa cum laude under the supervision of Prof. Albert Newen (Bochum) and Prof. Shaun Gallagher (Memphis, TN, USA) . In 2015 and 2016 I got awarded a Feodor-Lynen-Fellowship as well as a Return-Fellowship by the Alexander-von-Humboldt Foundation for research stays at the University of Memphis, US, the University of Wollongong, Australia, and the Duisburg-Essen University, Germany. Afterwards I worked from October 2016 until December 2019 as a research assistant for Prof. Corrado Sinigaglia, chair in Philosophy of Sciences at the State University of Milan in Italy. My last (unpaid) edited book "Minimal Cooperation and Shared Agency" got published in 2020 by Springer Nature in Switzerland (for an overview of my academic publications, please visit orcid.org and search for my academic ID, i.e. 0000-0002-4859-3779; my former website anikafiebich.com does not exist anymore). 
I finished my academic career in 2020 to become a business coach in Bremen, Germany. In the first year of my self-employment I took a self-funded certificate course in health management at the Chamber of Commerce and Industry, which was the main focus of my business coaching at that time. Then I dipped autodidactically deeper into multiple other themes from economics and business psychology, broadened the scope of my business trainings, developed the Work HEART Training concept, trainings programs including methods, tests and exercises. It took me about 2 years to get properly started with Work HEART Training in Germany and build up the wide range of business trainings in German that you can find on my website anika-fiebich.biz. 
In my private life, I love creative writing and the theatre, rock and classic concerts and art. I am not driving any car, motorbike or scooter and do not have a pilot's llicence. Currently, I am a single person, I've never been married and have no kids.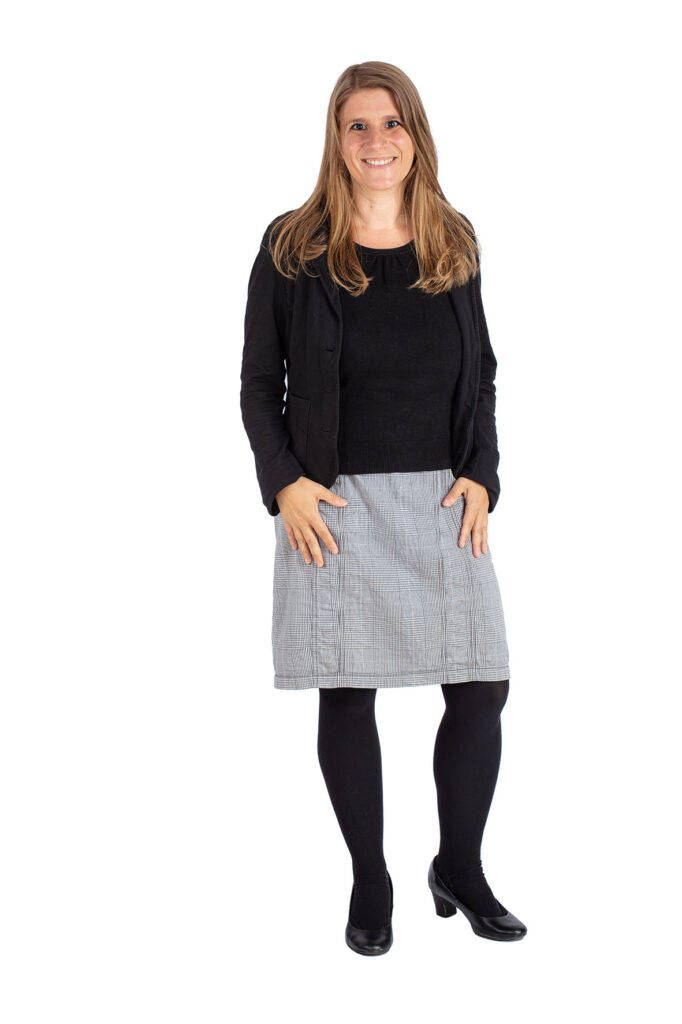 Online-Trainings:
Prizes and Booking

In 2023, I started offering half-day Work HEART Trainings in English. 
TIME WINDOW: You are able to book a half-day business trainings for the English-speaking employees of your company in Germany or Europe withing the ordinary time windows in the morning (e.g., 8-11.30 AM, CET) or the afternoon (e.g. 1-4.30 PM, CET), or, upon request to any other time that is compatible with the Central European Time zone. 
DURATION AND PARTICIPANTS: Any training lasts about 3 hours and is scheduled in a 3.5 hour window including breaks for up to 12 participants via Zoom. I offer trainings dedicated for all employees as well as for employees in a leadership position only. The trainings' focus lies on general soft skills in everyday business life, independent from specific branches of industry. 
EQUIPMENT AND PREPARATION: All you need to attend an online training is a PC, laptop, smartphone or any other electronic device with a microphone (and at best a camera) as well as a stable internet connection. I'll send you a link with the zoom meeting ID,  password and login instructions in advance as well as a handout (PDF file, DIN A4), including the main contents, tests and exercises of the training. 
MEANS and METHODS: The trainings are accompanied by a powerpoint presentation, including contents, schemes and short video clips to illustrate different case samples of everyday business life. Dependent on the topic of the training in question, single- or group-exercises, tests, reflections and discussions are included as well. 
CONTACT and BOOKING: Below you find a selection of the Work HEART Trainings that I offer in English. The lump sum for a half-day group training in English is 450 Euros. If you have any further questions about the training programs, procedure or technical issues, I'll be more than happy to get in touch. For any inquiries, please send me an email to anika-fiebich[AT]anika-fiebich.biz 

Work HEART Training:
Selection of Trainings in English


Work-Life-Balance, Time Sovereigny, and Organizing Work (all employees)
"Work-life-balance", i.e achieving a balance between work and private life, turns out to be challenging for many people in what is today's world of work. In order to face the challenge of combining and managing the multiple obligations of everyday life, an efficient work organization, time management and the priorization of tasks and duties, child care and the usage of alternative working time schemes are particularly helpful. All of these softskills can be captured under the notion of "time sovereigny", i.e. using one's own time – privately as well as work-wise – most efficently. 
The training starts with an introduction to the different alternative time schemes in general that may be useful for achieving a work-life-balance as well as for home office, child care and home schooling in particular. Tests and exercieses will help you to proprize the social roles and duties in your life and to set up an appropriate framework for your work-life-balance. In the second half of the training, you'll acquire knowledge and skills in time sovereigny, including dealing with focus and concentration killers, creating restorative breaks and to make working plans that consider your personal biorhythm and most productive working times a day as well as a variety of time management methods and techniques. 
Personality Types and Customer-
Services (all employees)
Interacting with one customer is not the same like interacting with another one; customers are people, who differ in their personality, preferences in communication, their customer loyality as well as their expectations of the product or the customer services in question. A client's readiness to commit to a particular product, service or company must not get confused with client satisfication. But satisfying a client in his or her personal needs is important for a company in each and every case. Type-specific customer services, i.e. services that consider the personal needs and desires of a a client, make a valuable contribution to this purpose, and training your employees to gain that – thus far, widely neglected – softskill supports the success of your company. 
The training starts with an introduction to differential psychology and its models to distinguish customers according to their personality traits and readiness to commit. Then you practice yourself to apply that knowledge in order to satisfy the type-specific needs and desires of a client in terms of communication and interaction to variety of case samples in everyday customer services. In particular, you get trained how to deal with some "complicated" types of customers, e.g., wise-acresses or aggressors, and to manage complaints by using different communication techniques of conflict prevention and complaint management. 
Leadership with Emotional
Intelligence (leaders)
"Emotional intelligence" comprises all the skills and capacities a human being may have to (i) recognize, (ii) comprehend, (iii) handle, and (iv) dispose one's own emotions and those of others. In this training, you acquire the relevant knowledge and skills of all of these four steps for successfully leading employees with emotional intelligence. Most of our decisions and behaviours in everyday life are primarily driven by our emotions, independent from the extent to which we experience them consciously. Thus, emotional intelligence plays an important role for everyday working life in general, and the leadership of employees in particular, e.g., with respect to emotional regulation in situations of disstress and conflict, empathy and empathetic communication and strengthening what has been called "the psychological contract", i.e., the sum of all the (implicit) beliefs, expectations and ambitions of both; leader and employee. 
Leadership with emotional intelligence concerns three core dimensions, which capture different skills and capacities, i.e.1) I (e.g., self-awareness, reflection, emotional regulation and guidance), 2) YOU (e.g., recognizing other people's emotions, empathy and sympathy), and 3) WE (e.g., self-awareness, strengthening the psychological contract with respect to building trust and motivating employees). In framework of a 4-step training program, any of these dimensions gets discussed on the basis of case samples and trained by means of single or group exercises.